Bullying has Life-Long Consequences
True Story… Sadly…
In the late 50's and early 60's, popular TV shows — Combat, Rat Patrol, 12 O'clock High, and the omnipresent war movies and documentaries — made it difficult for me, a small child. You see, to some of my peers, I was the Kraut and, sadly, to some of my teachers too.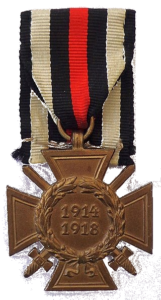 In grade 1, students were asked to bring in their parents' war medals. I brought a Great War medal awarded to my grandmother in recognition of wartime service as a military nurse. In recognition of front line service, her medal, the Frontkämpferkreuz (nicknamed the  Hindenberg Cross), was issued with crossed swords awarded only to those in combat. Proudly, I brought this in and shared its brief history with my class. My presentation was cut short and I was summarily ordered by my teacher to put that dirty thing away. I was heartbroken by the insensitivity and unkind words of, yes, a teacher.
Well, a couple of years passed, I was still the Kraut and things turned violent. On a regular basis, I was set upon by Gary, Gary, Tim, and others I did not know. Once, with Gary in the lead, I was surrounded by five bullies and I finally had enough. With bloodied nose, puffed eye and a surge of adrenaline, I emphatically announced this is enough! Charging at Gary, I knocked him to the ground arms pinned, and began pummeling his face, banging his head repeatedly on the sidewalk. The others grabbed me but I shook them off challenging who's next? They helped Gary up and walked away. This was the last violent episode but the name-calling and taunting continued, sometimes quite relentlessly, to the end of grade 5.
In middle school, Kraut became Stuka and this continued through the first two years of high school. I was serenaded by Paul's and Myron's bastardized version of the German National Anthem proclaiming: Deutschland unter alles or Deutschland unter Allies…

Bloody noses and puffed eyes heal. In truth, words hurt more — a lot more.
A good friend and neighbour, Bill, attended the local Catholic elementary school. Sometimes he had to attend events at the church and I had to attend half-day German School in Hamilton. Though it seemed an unwelcome burden at the time, German School was, in hindsight, opportunity to preserve family language and cultural heritage. I freely admit that I did not like the (forced) participation in the recitals or Christmas choir — much as many children would at that age.
Bill's friendship was unconditional and we enjoyed the many hours of swimming, playing monopoly, football, ball hockey and soccer. Most fun were the bike hikes we undertook, often with a new neighbour Pete. We would set out in the morning from the Mountain Gardens area and take in Campbellville, Carlisle, Kilbride, Lowville, Mount Nemo and other North-Burlington places. On one occasion, Shankar came with us borrowing his sister's bike that slowly fell apart — first the tires flattened, a couple of spokes broke, the brakes failed and the chain broke — we towed him home.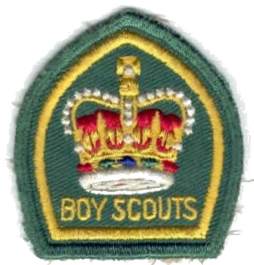 Bill and I were both in the Boy Scouts, Bill was in 13th Burlington and I was in the 1st Freeman troop. Feeling a constant need to prove myself, I earned the Queen's Scout award with proud parents in attendance. Later, I was given a certificate from the Lieutenant-Governor of Ontario.
About this time, I experienced a regrettable and shameful episode targeting others. In case a translator was needed, I accompanied a visitor, my age, from Germany to the local Becker's store. The visitor nudged me with an elbow to the ribs, whispering Schneemann, Schneemann! pointing at another shopper. I had no idea what was meant until later when he confided that Schneemann (snowman) was code for Jew. A couple of weeks later the same code word was used again, this time by the visitor's mother. Wow! Both then (and now) I was (and am) uncomfortable about this. I worked with many people of many faiths and beliefs; I do not categorize them or use such code words.
Advice shared with me later in life, from Colonel John, was:



In discourse, keep the language clean. Avoid talk of sex, politics or religion.
My mother had just suffered through bouts of chemotherapy and surgery when the brick came flying through the living-room window, landing very near to where she was resting. Taunts were heard outside. The vandals ran away before police arrived and we paid to replace our window. By this time, both my parents had been Canadian citizens for a while. Apparently, our whole family was not Canadian enough, too German.
For a long time, I had only Bill as a friend. I found it difficult to make friends, never attended a school dance (except once as a photographer for the Camera Club but that really doesn't count…). I attribute this social awkwardness to bullying as a youngster the memories of which are fresh and clear even decades later. I did play soccer for the school team, the local police-run soccer league and in two games in the Burlington International Games winning both games. That was different; teammates were not real friends.
Though still good friends, gradually Bill and I drifted apart. I joined 715 Squadron of the Air Cadets. In my first year, I was Cadet of the Year receiving a nice plaque and a spot on the Junior NCO (leadership) Course at CFB Trenton. Shortly after, I was promoted from LAC to Corporal and a year later to Sergeant. I had applied to the Air Cadet glider pilot program, got it then got bumped.
My CO, a World War II veteran fighter pilot with a DFC and other war medals, called me to let me know that I could attend a 7-week air frame technician course instead of the coveted glider pilot course but, by then age-ready, I had joined the Canadian Armed Forces as a reservist. I would be away for summer training and could therefore not attend. A week later, a multi-page hand-written rant of a letter (lots of stamps were on the envelope!) basically labelled me as ungrateful, how dare I…, with reference to my family heritage as well. Though my parents read the whole letter, I chose not to. I kept the stamps but tore up the letter and chucked it. I reluctantly returned my air cadet uniform at my initiative not his. I became a Hun (RAF vernacular for Kraut) and again was hurt by the tone and the words.
Bill attended the same (public) high school as I did and, though we were lab partners in grade 11 biology, our interests changed in grade 12 and 13 we drifted further apart. Increasingly, I was alone.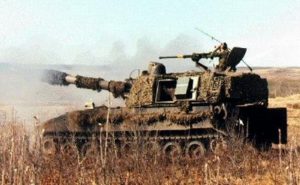 Starting as a rifleman (aka. grunt) in the infantry I carried the Bren Gun and dug a lot of slit trenches and earthen defenses. Though under-age, our reward was often a warm beer, an unpalatable brew nicknamed panther piss. (To this day I cannot and will not drink beer.) Though I was proud to wear the cap badge with primrose hackle on my Balmoral, I resolved that I really didn't like this subterranean existence and became a Gunner in the Royal Canadian Artillery.
Our regiment had many who served in combat during World War II as their ribbons and medals attested. We affectionately nicknamed them jingles for the noise made; medals clanging as they marched. While in Grade 12, I applied for officer training and I was interviewed by a panel of officers. Though some war veterans were hostile, and despite me not having a clear, consise answer to the question about Pauline Johnson, I passed. In the following weeks, both grandmothers in Germany sent us letters describing surprise visits from RCMP and local police inquiring into my character, the family history, and other matters relating to my security check.
I transferred to one of the only semestered high schools in Ontario and completed grade 13 in one semester. Almost immediately after my last class, I was in Germany with NATO as a Canadian Gunner with the Royal Canadian Horse Artillery serving their M109 Self-Propelled Howitzers. On pay day, I was surprised by my pay — apparently I had been a Provisional Second Lieutenant whilst in Germany which explained why my pay was so much more than other rather poorly-paid reservists some of higher rank than me. Later that year and back in Canada, I continued the Gunner masquerade as I had yet to stitch the new rank to my uniform, this time on a gun crew of battery firing a 21-gun salute for Queen Elizabeth II at the Toronto Airport. After the salute and on the bus, I removed my tunic revealing the correct rank on my epaulets. I still have a 105mm shell casing as a souvenir.
I studied at University of Toronto during the school year, training with my regiment throughout. Summers I completed intensive training, part of the ROUTP program. One time I had to report early and wrote a physics exam at an external site in Ottawa. Fresh from the field and in a clean uniform, I wrote my exam invigilated by a John Lennon look-alike. This was quite the juxtaposition given that the Vietnam War was still in the news… Wish I had a camera that day…
After 10 years service, in Ontario, Quebec, New Brunswick, Manitoba, Michigan and Resolute Bay, Northwest Territories in the high Arctic (now officially: ᖃᐅᓱᐃᑦᑐᖅ or Qausuittuq, Nunavut), I left the Army with the rank of Captain. I enjoyed serving Canada but also realized that I did so in part because I did not feel Canadian enough.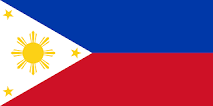 After leaving the Army, I sought out a life partner from a culture not my own (whether Canadian or German) where family values are high priorities. I married and, with Lyn, happily raised five daughters (including premature twins). We celebrated the safe arrival of sixth grandchild, Sophie, recently.
Life is good.
I taught at Seneca College and worked overseas in Riyadh, Saudi Arabia and Dubai, United Arab Emirates, taught for many years at Westview and Richview (Toronto District School Board). I earned a BSc and a BEd from the University of Toronto, an MBA from the University of Wollongong (Australia), an MA from Central Michigan University and a PhD from Capella University. I did so in part because I felt the need to prove myself worthy.
I now teach at the Six Nations Polytechnic STEAM Academy where I also mentor the Robotics team (First Robotics, FRC7509 STEAMTeamRobotics). Using the military vernacular, This is likely my retirement posting — doing what I like to do with people that are friendly and competent in a learning community that is making a difference and has the potential to do so much more. I want to be part of this for the foreseeable future.

Advice from Colonel Harry:

keep mind full and bowels empty, not the other way around!
Don't be fooled by my sometimes loud voice (a result of the military experience); truly I am a shy introvert, enjoying intellectual challenges above all. I hope my colleagues — past and present — understand me better, excusing the social awkwardness that I sometimes show.
---
I forgive Gary, Gary, Tim, et al., at least I think I do, but I really don't know how I might react if we ever meet again, perhaps in a dark alley… I remember their names, what they looked like, their words, their actions and my feelings and struggles at that time. I wasn't Canadian enough, or so I felt. I wasn't good enough, or so I felt. I survived. At times, I even thrived.
Victims of bullying never forget. I sincerely hope that they too never forget and that they have opportunity to read this.
Some time before I leave this good Earth, or what is left of it as we continue to crap in our own nest, I would very much like to acquire a German passport, not because of any travel plans but because I chose to honour my parents, their sacrifices and their heritage. Even though they have long passed, Wally and Uschi deserve that honour and respect. Far too many parents aren't respected by their children and I won't be among them.
Keep smiling.