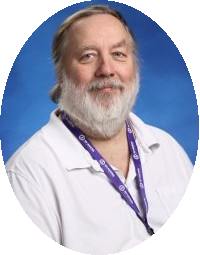 Not so photogenic, but here I am…
Starting in August 2018, I teach at the Six Nations Polytechnic STEAM Academy in Brantford. The Ontario curriculum courses I teach/taught are mathematics (MFM1D, MFM2D and MCR3U), information literacy (BTT2O), computer science (ICS3U and ICS4U) and Robotics (as IDC3O)¹.
About a week after being hired, I was asked by the school principal to lead the school's robotics initiative. Though I knew a little bit about robotics competitions, this was something very new to me and I welcomed a challenge in my zone of proximal development. FirstRobotics is facilitated by a network of mentors, in our case a veteran team from Hamilton's St. Mary's MakeShift (FRC4039) was (and continues to be) particularly helpful.
Learn more about what I'm doing. I'll be posting frequent instructional design, leadership and technical tips², personal thoughts and reflections on teaching and learning here. You can easily search content using the search tool or by title, month, category or by clicking on keywords in the tag-cloud. Feel free to subscribe to my RSS feed³.
—————
¹ a locally-developed interdisciplinary robotics course, Interdisciplinary Studies, IDC3O; the first cohort starts the course in February 2020.
² chiefly related to BrightSpace, Moodle, Microsoft Office applications, and FirstRobotics.
³ instructions on how to subscribe to my RSS feed are available here.